News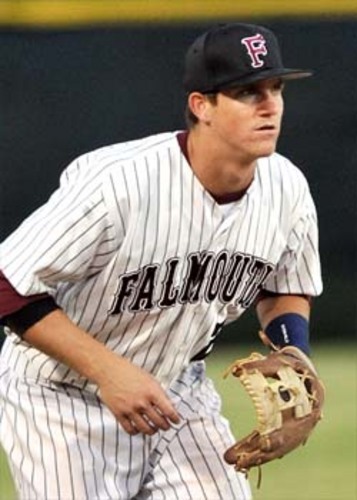 11/18/2021 1:30 AM
Article By: CCBL Public Relations Office
Thank you to our presenting sponsors, Cape Cod Orthopdaedics and Sports Medicine, P.C. and Mintz for their support of the Cape Cod Baseball League Hall of Fame.
Kevin Newman: Hall of Fame class of 2020
The University of Arizona slugger and two-time Cape League batting champion led the Falmouth Commodores to the playoffs in 2013 and 2014. He posted a .375 average in 2013 with 60 hits and 36 runs in 40 games, and a .380 average in 2014 with 46 hits and 20 runs in 31 games. He was awarded the Pat Sorenti League MVP award in 2014 and became the only player to win the Thurman Munson batting title in two consecutive seasons (2013-2014). At Arizona, Newman enjoyed three productive seasons, hitting .336, .304 and .370. Newman was selected by the Pittsburgh Pirates in the first round of the 2015 MLB draft and has enjoyed a successful professional career. In 2019 he batted .308/.353/.446, tied for the National League lead in infield hits (22) and led the NL in at-bats per strikeout (8.0). During his MLB career, Newman has batted .293 with 12 homers (all in 2019) and 70 RBI.
The Cape Cod Baseball League Hall of Fame induction ceremony is taking place on Sunday, November 21. Complete event details, including a full list of inductees can be found on our event page: https://
bit.ly/30gi5Tu