News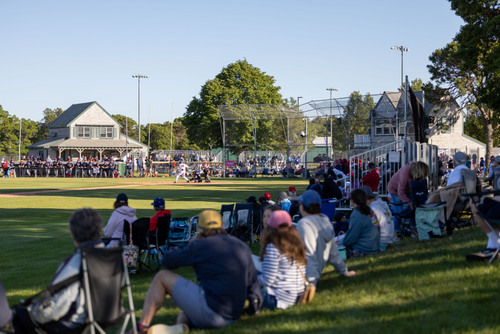 07/01/2022 7:12 AM
Article By: CCBL Public Relations Office
There's nothing more American than spending a night at the ballpark, enjoying a hot dog, and maybe even watching some fireworks off in the distance.
In 2018, 2019 and 2021, games played leading up to the July 4th holiday had an average attendance of over 2,000 fans per game across the league. Come enjoy a Cape League game this weekend!
Additionally, Saturday night at Veterans Field home of the Chatham Anglers, there will be a fireworks show beginning at 9pm.
Here is the schedule for this weekend's games!
Friday, July 1st:
Brewster @ Falmouth - 6pm
Hyannis @ Wareham - 6pm
Cotuit @ Harwich - 6:30pm
Y-D @ Orleans - 6:30pm
Bourne @ Chatham - 7pm
Saturday, July 2nd:
Hyannis @ Cotuit - 5pm
Wareham @ Y-D - 5pm
Chatham @ Harwich - 5:30pm
Falmouth @ Bourne - 6pm
Brewster @ Orleans - 6:30pm
Sunday, July 3rd:
Harwich @ Brewster - 5pm
Bourne @ Wareham - 6pm
Cotuit @ Falmouth - 6pm
Y-D @ Hyannis - 6pm
Chatham @ Orleans - 6:30pm
Monday, July 4th:
Falmouth @ Cotuit - 5pm
Hyannis @ Y-D - 5pm
Brewster @ Harwich - 5:30pm
Wareham @ Bourne - 6pm
Orleans @ Chatham - 7pm