News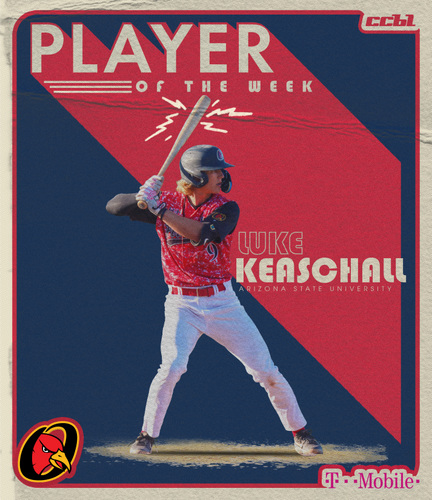 07/06/2022 5:59 AM
Article By: CCBL Public Relations Office
T-Mobile Player of the Week - Luke Keaschall (Orleans, Arizona State)
Luke had a hit in every Orleans Firebirds game this week for a slash line of (0.450/0.522/0.700). He had a total of 3 extra base hits including a home run and two doubles in a 3-4 performance against Chatham. He drove in 2 runs on the week and raised his batting average 70 points.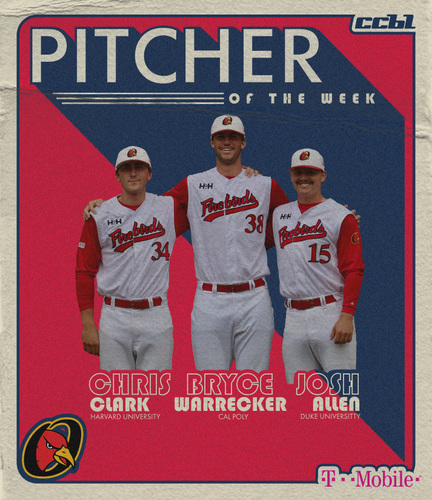 T-Mobile Pitchers of the Week: Orleans Combined No Hitter!

- Bryce Warrecker (Orleans, Cal Poly)
- Josh Allen (Orleans, Duke)
- Chris Clark (Orleans, Harvard)

The three Orleans hurlers combined to no-hit the Chatham Anglers on June 29th. They struck out 12 Chatham batters in total and didn't allow a base runner until the 9th inning in a 4-0 Orleans victory.