News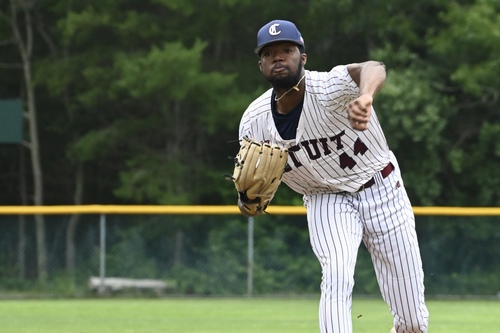 07/19/2023 8:36 PM
Article By: Emily Lane
As we are entering the most important time of the season for teams looking to make the playoffs, there are a few players who have shown their dominance on the mound. Let's look further into some players who may be seen in the running for the Pitcher of the Year Award.
Through 10 total games, Derek Clark of the Orleans Firebirds has pitched a total of 27 innings. The senior from Northwood University has an ERA of 1.33, with four wins and only one loss. Clark has also proven that he is a powerful presence on the mound with 29 strikeouts, only allowing 18 hits and eight walks. The Firebirds often turn to Clark in times they need relief outs, as he only has one start and has only given up four earned runs. Clark will be making an appearance in this year's All-Star game for the East.
Camron Hill, the junior lefty from Georgia Tech with the Cotuit Kettleers, always puts on a show for those in attendance when he steps on the mound. Through 28 innings pitched across nine appearances, five of which are starts, Hill has an outstanding 0.32 ERA, having given up only one earned run. The high heat pitcher has accumulated 38 strikeouts while only allowing a total of 10 hits and 11 walks. It is safe to say he likes to take control on the mound but also trusts his defense to have his back when the ball is in play. We will also be seeing Hill start this year's All-Star game for the West.
A starter for the Yarmouth-Dennis Red Sox, a junior out of Purdue, Khal Stephen is one who likes to set the tone for the game. Through 26.1 innings pitched, with the six appearances, all of which are starts, Stephen has a 2.73 ERA. While giving up 21 hits leading to eight earned runs, Stephen has also put away 27 batters himself. Stephen will be proving this weekend at the All-Star game why he is one of the East's best.
As all of these pitchers are on the rosters for the All-Star game, they are definitely ones to continue to watch as we near the playoffs to see who will lead their team to a Championship.