News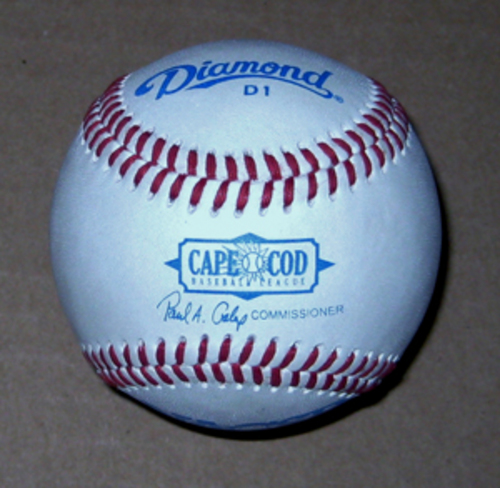 05/27/2011 11:22 PM
Article By:
If baseballs could talk, there is one in the universe with a story that's hard to beat.
It's an official Cape Cod League baseball and it is currently aboard the Space Shuttle Endeavour, docked with the International Space Station in orbit some 220 miles above the Earth.
Cape League officials had been anxiously awaiting Endeavour's launch for several weeks because their baseball and a small league patch were to be carried into space on the orbiter's 25th and final mission as a result of their request and U.S. Sen. John Kerry's efforts.
Lift-off was originally scheduled for April 19, then postponed until April 29. On that day, a heater in one of the ship's onboard hydraulic power generators failed during the countdown, prompting another delay. Technicians replaced and retested an electronics box and rewired the heater and a third attempt at lift-off was scheduled. Finally, at 8:56 a.m. ET on Monday, May 16, Endeavour rose majestically from launch pad 39A at the Kennedy Space Center in Florida, beginning its final mission and carrying for the first time a baseball bearing the Cape Cod League logo and the signature of Commissioner Paul A. Galop.
"What a thrill to see that launch, especially knowing what I knew," said Galop, who along with league President Judy Walden Scarafile and a handful of other league officials had kept "Operation Spaceball" under wraps for several weeks.
"We didn't want to say anything until we knew for sure that our ball was in space," Galop explained, noting that although NASA had formally approved the league's request, there was always the possibility of the ball's passport to space being revoked.
Why a Cape League ball in orbit?
Joe Sherman, the league's special projects coordinator, said the idea was conceived shortly after the league became aware that 9-year-old Christina-Taylor Green, who died of wounds inflicted by a crazed gunman in Tucson, Ariz., in early January, had strong ties to the Cape League. Her dad, John Green, is the Los Angeles Dodgers' East Coast scouting supervisor and the family enjoyed summer days in Brewster while he evaluated the league's pro prospects.
Christina would accompany her father to Cape League games and her brother, Dallas, now 11, attended the Brewster Whitecaps' baseball camp for youngsters while Christina played on the playground adjacent to the Stony Brook School Field.
"We wanted to do something to honor the memory of little Christina, who dreamed of becoming the first woman to play major league baseball and who loved her family's visits to Cape Cod," said Sherman. "We knew that Endeavour's commander would be Navy Capt. Mark Kelly, husband of Gabrielle Giffords, the U.S. congresswoman who was seriously wounded in the same shooting rampage that killed six people, including Christina, so we approached NASA to see whether we could send one of our baseballs on Capt. Kelly's last Space Shuttle mission."
When the request was made, the normal deadline for arranging to carry a non-essential item on a Space Shuttle flight had already passed. Enter the staff of Sen. Kerry, D-Mass. Asked to intercede on behalf of the Cape League, Kerry's staff immediately contacted NASA, explained the reason behind the request and succeeded in getting a positive response from the space agency.
"Without their help, this historic event in Cape League history could not have happened," Scarafile said in lauding the efforts of the Kerry staffers.
"The Cape League ball represents two things that were important to Christina-Taylor Green – baseball and Cape Cod," Scarafile said. "Once it is returned to us, it will be displayed for all to see at our Hall of Fame & Museum in Hyannis and we will also take it to our All-Star Game at Fenway Park, which has been dedicated to Christina's memory."
Galop said Sen. Kerry, along with his Republican counterpart, U.S. Sen. Scott Brown, and U.S. Congressman William Keating, D-Mass., have all been invited to attend the July 29 game in Boston.
The "Spaceball" is an official Cape League baseball manufactured by Diamond Sports of Cypress, Calif. It bears the Diamond logo, the Cape League logo underscored by Commissioner Galop's signature and the logo of the eight-league National Alliance of College Summer Baseball. The alliance includes the Cape Cod League, the Cal Ripken Sr. Collegiate Baseball League, the Atlantic Collegiate Baseball League, the Florida Collegiate Summer League, the Great Lakes Summer Collegiate League, the New York Collegiate Baseball League, the Southern Collegiate Baseball League and the Valley Baseball League.
Sherman said the Cape League will get the "Spaceball" back once Endeavour's 16-day mission concludes. "It will probably be a couple of weeks after Endeavour's return to Earth," he said. "We expect there will be some sort of presentation ceremony, possibly at the Johnson Space Center in Houston. Then it will go on public display at our Hall of Fame Museum on Main Street in Hyannis. "We hope that those who see this piece of Cape League and NASA history will remember the wonderful little girl who inspired its journey to the heavens."
This is Endeavour's 25th flight into space and the 36th Space Shuttle flight to the ISS. The six-man crew of astronauts includes Capt. Kelly, the mission commander, pilot Gregory H. Johnson, Greg Chamitoff, Andrew Feustel, Michael Fincke and the European Space Agency's Roberto Vittori, all mission specialists.
Baseballs have gone into orbit before. In 2008, NASA astronaut Garrett Reisman tossed the ceremonial first pitch from the International Space Station prior to a New York Yankees' home game against the Boston Red Sox. The first pitch for the 2002 World Series actually took place aboard the ISS when Peggy Whitson threw the ball to the Expedition 5 commander. And in October 1995, baseballs from the American and National leagues were seen floating near the windows of the Earth-orbiting Space Shuttle Columbia, with Earth in the background.
It is believed, however, that Cape Cod's "Spaceball" is the first from a collegiate summer league to enter Earth orbit.
-ccbl-

John Garner, Jr.
Director of Public Relations & Broadcasting
(508) 404-7434
[email protected]

Joe Sherman
Senior Web Editor
Special Projects Coordinator
[email protected]