News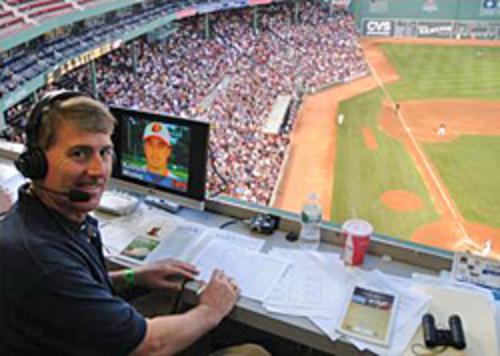 02/12/2012 9:55 PM
Article By: John Garner Jr.
Like an annual rite of spring, the amateur draft in June stocks major league teams and is always filled with top performers from the Cape Cod Baseball League.
This year is no different.
Baseball America, the bible of amateur and professional baseball, has come out with its annual list of top draft prospects and the CCBL boasts an impressive 12 of the top 30 front-line players.
The No. 1 prospect is 6-5, 190-pound fireballing right-hander
Mark Appel
(Stanford), who went 0-1 with a 2.25 ERA for the Yarmouth-Dennis Red Sox last summer, striking out 15 batters in just 12 innings and clocked at 97 MPH. Ranked No. 5 is hard-hitting shortstop
Deven Marrero
(Arizona State) of Cotuit, who hit .326 with two doubles and five RBI in 12 games for the Kettleers.
The remaining prospects in the top 10 are No. 5
Mike Zunino
(Florida), a catcher who hit .303 for the Y-D Red Sox; No. 6
Kevin Gausman
(LSU), a right-hander who was 1-0 with a 0.75 ERA for the CCBL champion Harwich Mariners; No. 7
Chris Beck
(Georgia Southern), another righty who was 2-3 with a 4.00 ERA for Cotuit; No. 8
Brian Johnson
(Florida), a first baseman/southpaw hurler who hit .280 with two home runs and 14 RBIs and was 2-0 with a 4.30 ERA for the Y-D Red Sox, and No. 9 outfielder
Victor Roache
(Georgia Southern), who batted .316 with six homers and 28 RBIs for the Kettleers.
Other Cape Leaguers among the top 30 draft prospects include No. 18 third baseman
Stephen Piscotty
(Stanford), second leading hitter in the CCBL (349, 3 home runs, 21 RBIs) for the Y-D Red Sox; No. 22
Marcus Stroman
(Duke), a right-hander who pitched six scoreless innings for the Orleans Firebirds; No. 24 outfielder
Travis Jankowski
(Stony Brook), who hit .329 for the Bourne Braves; No. 25
Josh Elander
(Texas Christian), a catcher who hit .250 for the Bourne Braves, and No. 26
Richie Shaffer
(Clemson), a slugging corner infielder who hit .263 with 6 homers and 22 RBIs for the Chatham Anglers.
Jankowski won the CCBL's Pat Sorenti Most Valuable Player award in 2011, while Roache was the league's Robert A. McNeece Award winner as Outstanding Pro Prospect.
CCBL Hall of Fame Nominations Due
The Cape Cod Baseball League Hall of Fame Committee is accepting nominations for the next class of inductees. Previous nominations will automatically be included in this process. The deadline for submitting nominations is Feb. 15, 2012. The 12th class of inductees will be selected and announced this spring. Please utilize the Official Nomination Form and submit it to the address included on the form. Anyone can make a nomination: accuracy and completeness with thorough research is most helpful.
Cape League Preseason Rosters Available
A reminderthat pre-season rosters for all teams now are available on the league's web site, www.capecodbaseball.org
CCBL Team Internships Available
The Cape Cod Baseball League has enjoyed a long history of offering internships to college students who have worked in different capacities and performed any number of duties at the league level and for individual franchises. In the past, interns have performed such duties as scorekeeping, the writing of press releases, public relations, field banner placement, 50-50 raffle, photography, etc.
Cape League President Judy Walden Scarafile and Dick Bresciani of the Boston Red Sox began their careers as interns with the Cape Cod Baseball League. While the league maintains its own public relations staff, each of the 10 teams that comprise the league utilize many interns each season.
The Cape Cod Baseball League encourages potential interns or players to contact management of these franchises directly. Addresses, e-mail, fax and phone numbers for management of each franchise are readily available online by using the "Teams" link .
March of Dimes Telerama Raises $50,000
The annual March of Dimes Telerama, held at the new Cape Cod Media Center in South Dennis on Jan. 29, raised approximately $50,000. Seven CCBL franchises and league officials participated in the league's "Rowdy Hour."
Cape Cod Day at Fenway Park
As part of Cape Cod Day at Fenway Park on Sunday July 22, the CCBL will hold the qualifying round of its home run contest around noon before a 1:30 Red Sox game against the Toronto Blue Jays, managed by former CCBL hurler John Farrell (Hyannis '82). Each of the 10 teams will participate and finalists will compete at the CCBL All-Star Game in Harwich on July 28.
Next CCBL EXCOM Meeting
The next Cape League Executive Committee meeting is scheduled on Wednesday, March 7, at the Hyannis Youth & Community Center beginning at 6 p.m.
Did You Know?
Seven Cape League alumni have gone on to capture MVP awards in the big leagues, including Ryan Braun (Brewster '04) of the Milwaukee Brewers last season. Others include catcher Thurman Munson (Chatham '67) of the New York Yankees in 1976, Frank Thomas (Orleans '88) of the Chicago White Sox in '93 and '94, Jeff Bagwell (Chatham '87-'88) of the Houston Astros in 1994, Mo Vaughn (Wareham '87-'88) of the Red Sox in 1995 and Jeff Kent (Cotuit '88) of the San Francisco Giants in 2000.